8500
-
Writing Research for Publication
36484
Continuing Professional Development
Course Description


Struggling to write that research paper?
Looking for strategies to use your writing time more effectively?
This course reworks our popular Writing Masterclass for the virtual space. Set aside four consecutive Tuesdays to work on your research writing this winter.
Participants should have some experience trying to get their work published and should bring a manuscript-in-progress to work on.
Tuition Fee
$3000 (includes HST)
For payment by Western University speed code, or by invoice to your organization, please contact cpd@schulich.uwo.ca
Course Outline
Course highlights include:
---
expert writing instruction to improve persuasiveness and clarity
asynchronous, flipped classroom approaches for grammar pearls
dedicated writing time to apply learnings
facilitated small group discussions to learn from others' efforts
just-in-time feedback during writing sessions
longitudinal coaching from a dedicated coach with written feedback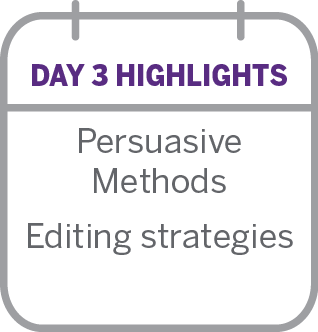 25% of this program is dedicated to participant interaction
What You Will Learn
After this course, participants will be able to:
employ new approaches to use their writing time more effectively
apply new strategies for increasing persuasiveness and clarity in their writing
give more effective writing feedback

Past Participants' Writing Masterclass Experiences:



Each session was worthwhile and engaging! I have a better sense of how to approach a writing project, my own or someone else's.
The individual writing time gave us the opportunity to immediately apply the principles to our own work. The coaching was amazing, letting us check in quickly for redirection.
The master class gave me language and a practical approach for 'cleaning up' my writing.
Overall, fantastic! I'm leaving with a toolbox full of tips, tricks and tactics to immediately apply to my own writing. Thank you!
I rediscovered the joy of writing.